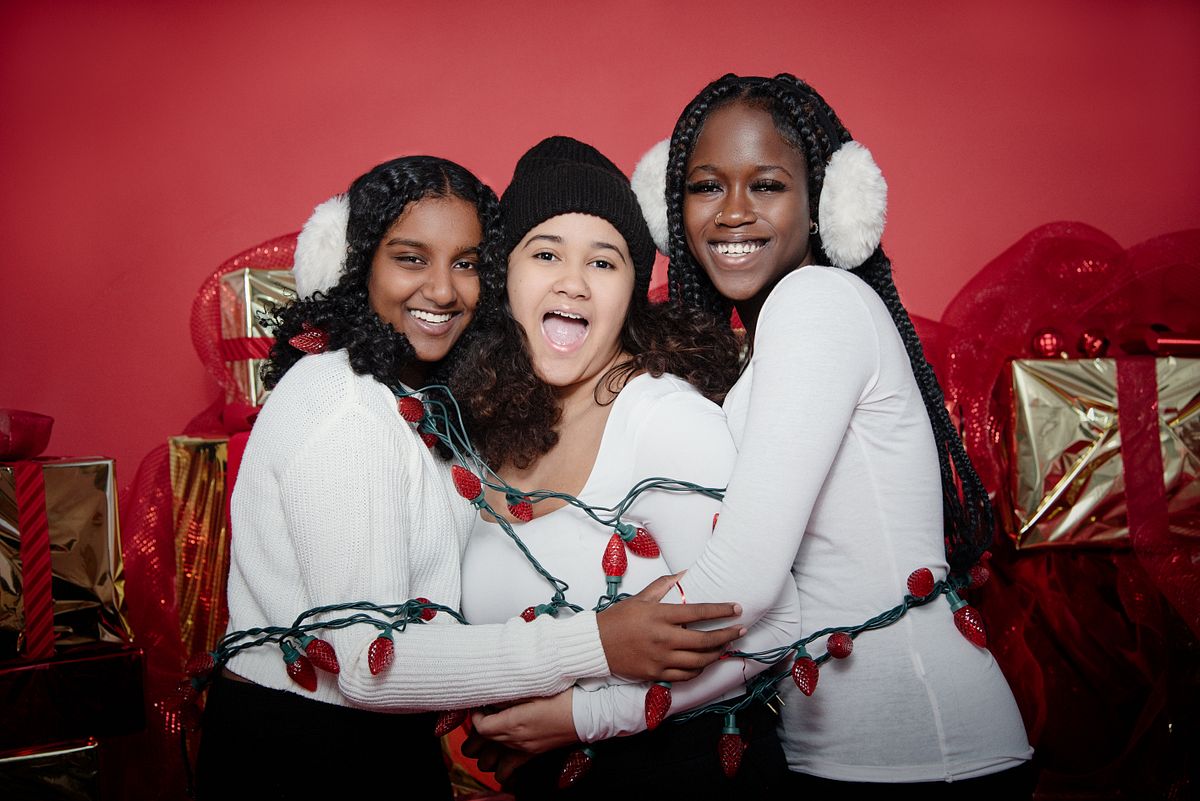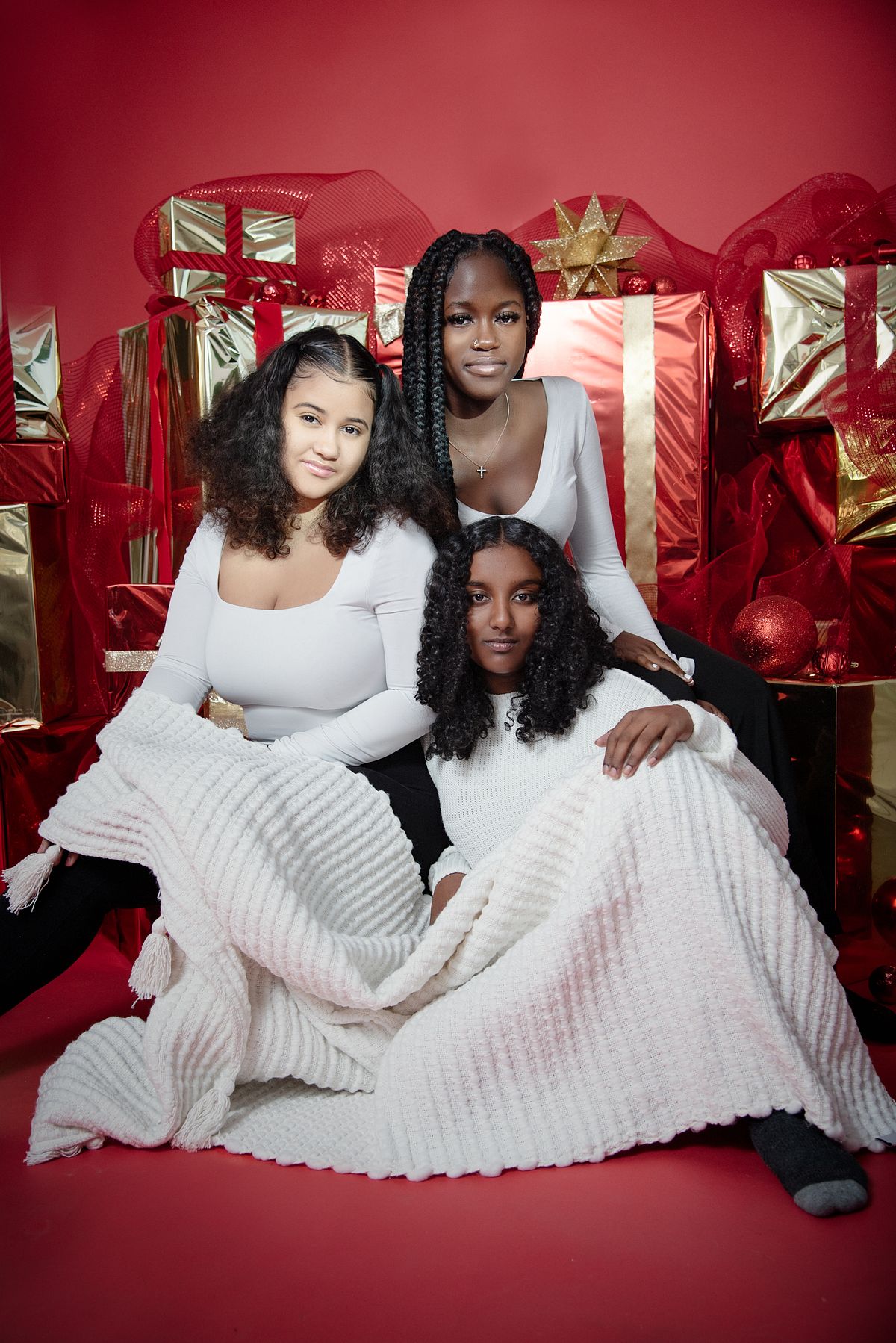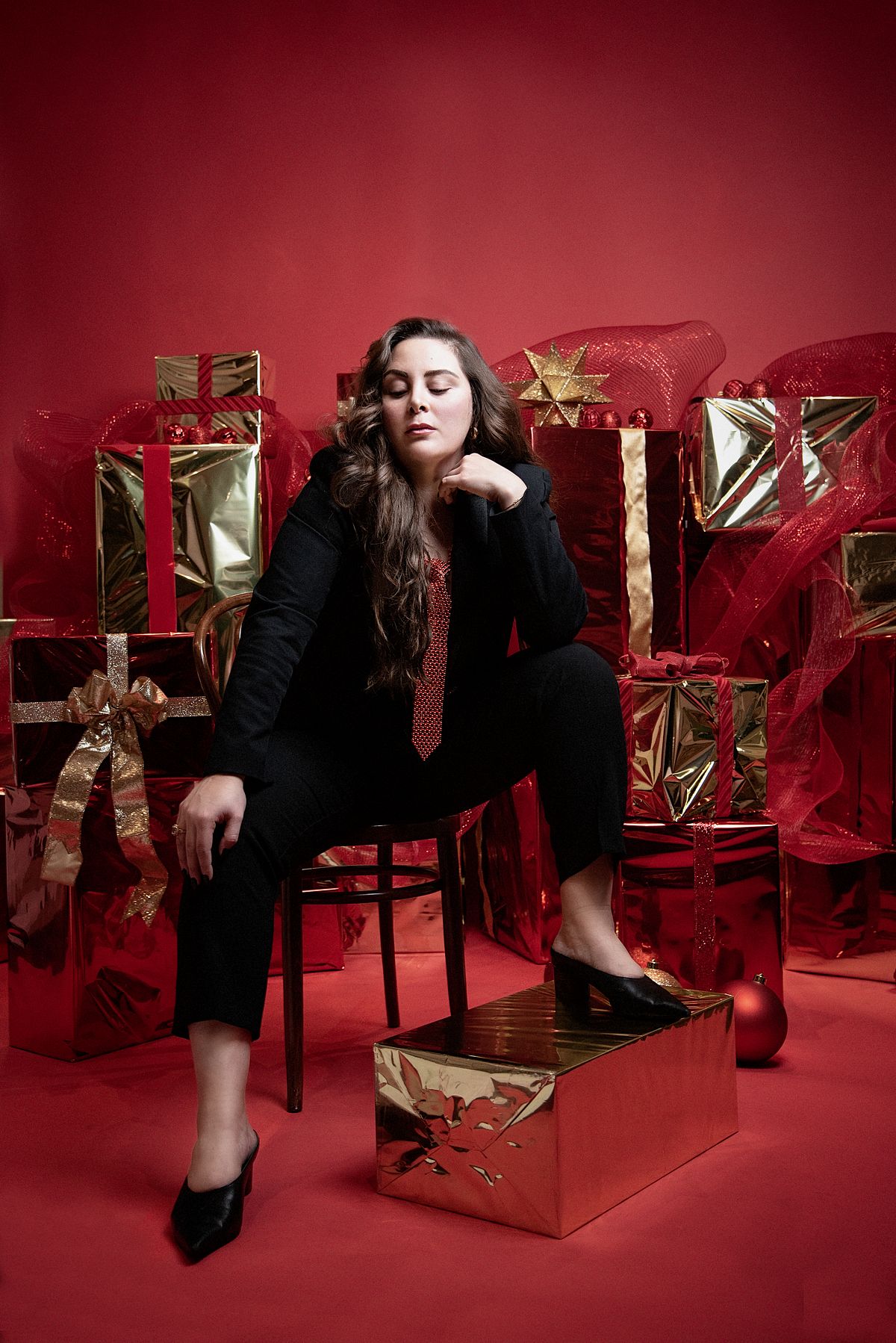 I had so much fun with this set. I got to team up with my colleague and friend Angie Colalillo of Chuchi Studios in Vaughan to bring this Vogue inspired set to fruition. We had a great time shopping, creating and putting all together! Siri supported us with the tunes as we each got a chance to dress up and have a fun day shooting for the promo pieces as well.
The idea was to have something unique with a magazine feel to it. As portrait photographers we're visual so creating is our jam! Lighting, direction and posing is all on us. As we each photographed our clients we were so excited with the results.
I had the pleasure of photographing these 3 friends together who have known each other since kindergarten. They look fierce and ready to take on the holidays, but best of all they got to spend the afternoon together, get close, and have fun in a safe space at Chuchi Studios. These girls will have these images to look back on 20 years from now and remember the conversations, the playlist and the candy that made up the fun.
Something tells me that they'll be back for many more.